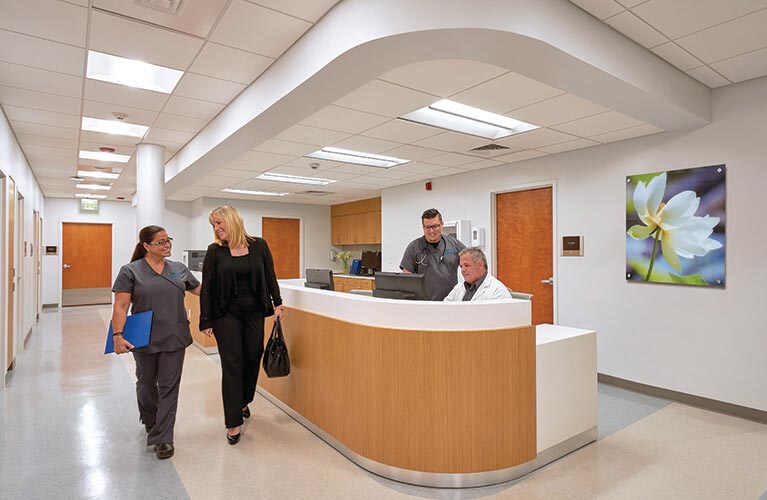 New Location Opening this Summer!
Our Coral Gables Urgent Care location will be opening this summer. Click here for more information.
Now Offering Online Pre-Registration
As part of our convenient care, you can walk-in to any of our urgent care centers or reserve your spot online to speed up your visit. To reserve your spot at the urgent care location nearest you, click here.
COVID-19 Testing Available
UHealth Jackson Urgent Care offers three forms of FDA approved COVID-19 testing at all of our urgent care locations. To receive the COVID-19 PCR test or the antigen test you must be showing symptoms of a possible COVID-19 infection.
You can walk into any of our urgent care centers without an appointment and be seen by one of our board-certified doctors. The doctor will determine which COVID-19 test should be administered. Click here for more information.
Urgent Care in Miami-Dade You Can Trust
WE ALWAYS HAVE DOCTORS ON DUTY
If you're sick, have a minor injury, or need a sports physical, don't wait for a doctor appointment or spend the day in the emergency room.
Visit your nearby UHealth Jackson Urgent Care center, where we provide care to all ages, without the wait and without an appointment.
Even better: There's always a board-certified doctor from UHealth – University of Miami Health System at each of our urgent care centers, so you can be sure you're getting expert care.
We're experienced in diagnosing and treating a variety of everyday illnesses—including fever, sore throat, respiratory infections, and the flu—and minor injuries, such as sprains and broken bones. If you need any tests or X-rays, we can take care of them on site during your visit.
Stop by today and we'll have you diagnosed, treated, and on your way, usually in an hour or less.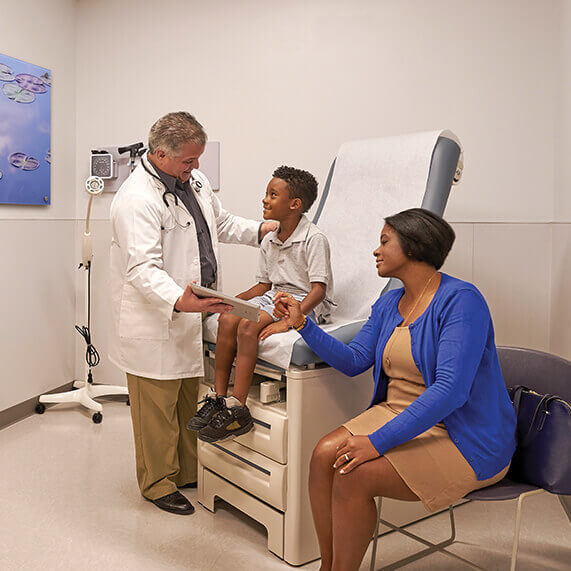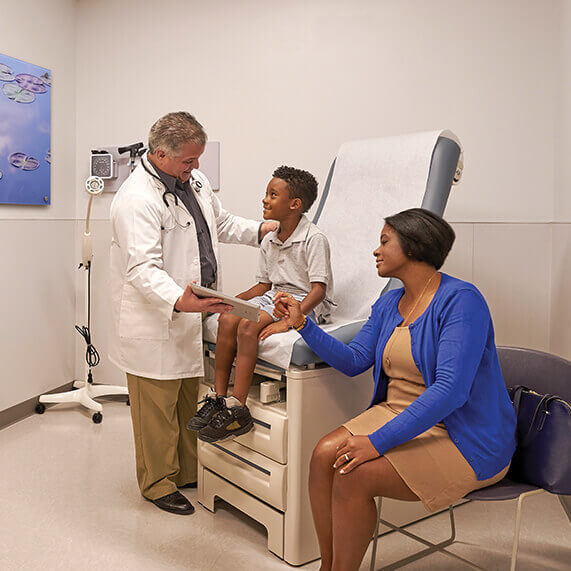 Payment
Options
Accepted Insurance
To aid with your care, we accept most major insurance plans, which offer lower copays for urgent care, as opposed to ER visits.
Self-Pay Options
If you don't have insurance, that's OK. You'll pay reasonable rates based on the level of care needed. Our prices are competitive and comparable to other local providers.
VIEW ALL INSURANCES & pricing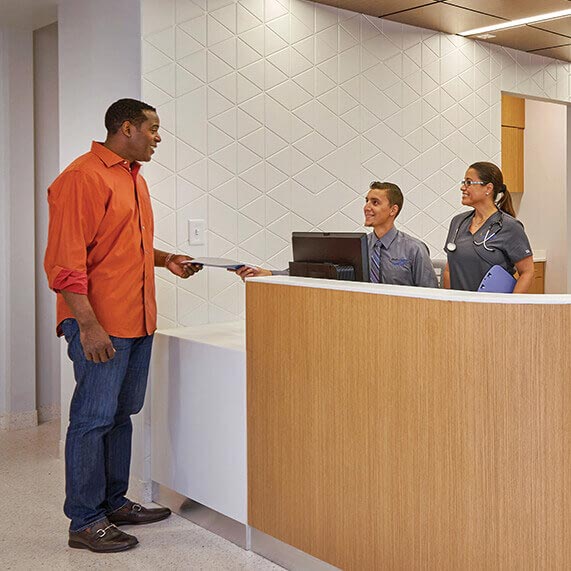 Convenient Care
Walk in to one of five easy-to-find locations—all with plenty of parking—and our teams will strive to have you in-and-out within an hour. No appointment necessary.

A Doctor is Always Available
We always have board-certified doctors from UHealth – University of Miami Health System on site at each of our centers to provide expert care when you need it.

Experienced Providers You Can Trust
We're Miami-Dade's only urgent care network backed by an academic medical center, with doctors and experienced providers who care about your wellbeing.

Reasonable Rates
We accept most major insurance plans and offer competitive self-pay pricing options. Click here to learn more about the cost of our services and payment options.
Find an Urgent Care