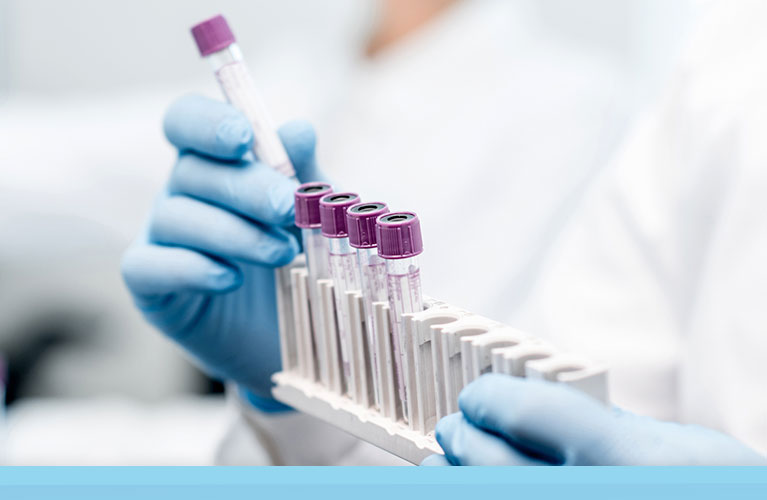 Need a lab test? We've got it handled.
Need a lab test? We've got it handled.
COVID-19 Testing Available
UHealth Jackson Urgent Care is offering three forms of FDA approved COVID-19 testing at all of our urgent care locations: COVID-19 PCR test, antigen test, and antibody test.
You can walk into any of our urgent care centers without an appointment and be seen by one of our board-certified doctors. The doctor will determine which COVID-19 test should be administered. Click here for more information.
Same-Day Lab Testing Available at Miami-Dade Centers
At UHealth Jackson Urgent Care, our goal is to provide the expert medical care you need, when you need it. That's why each of our urgent care centers is equipped with an on-site lab to perform diagnostic tests during your visit.
Lab and diagnostic tests are important tools that can help a physician determine the underlying cause of your symptoms, confirm a diagnosis and monitor the effects of prescribed medications.
We perform tests for flu, strep, respiratory viruses (including RSV), and pregnancy. We also offer hemoglobin tests, comprehensive metabolic panels, urinalysis, digital X-rays and EKGs.
Every diagnostic test performed at our urgent care centers is read by a UHealth – University of Miami Health System radiologist, in addition to an onsite physician.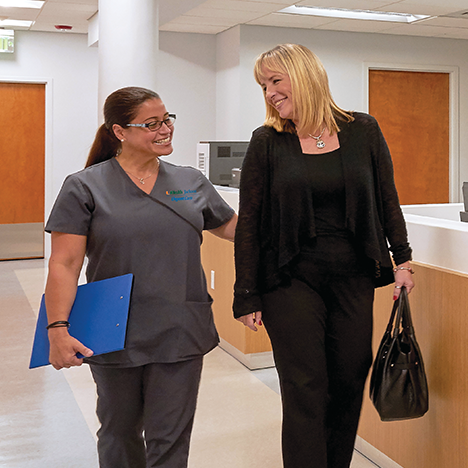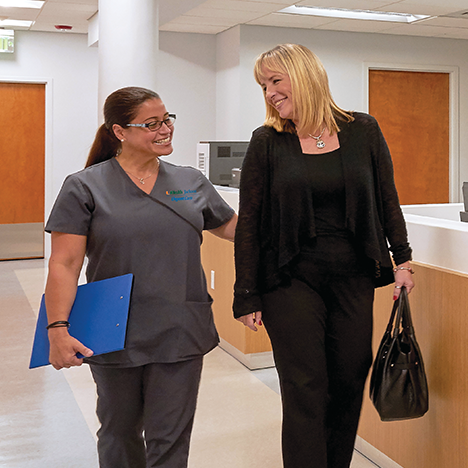 Do I need an appointment for a lab test at a UHealth Jackson Urgent Care center?
No appointments are needed for lab tests at our urgent care centers. You can walk in to any of our urgent care centes and our physicians and providers will perform diagnostic tests necessary to provide treatment.
How long does it take to get lab results?
When lab tests are done at our urgent care centers, results are provided during your visit. Chlamydia test specimens are transported to an off-site laboratory and can take up to 3 days for you to receive your results.
How much do lab tests cost at UHealth Jackson Urgent Care centers?
If you have insurance, lab tests may be covered by your insurance plan, or you may pay a reduced rate for the test. If you do not have insurance, click here to see a price list for all tests and services.
What if I need additional testing?
Our urgent care network is backed by UHealth – University of Miami Health System and Jackson Health System. If you need additional care or testing, we can easily connect you to specialists who can continue to monitor your condition and provide care.

Convenient Care
Walk in to one of five easy-to-find locations—all with plenty of parking—and our teams will strive to have you in-and-out within an hour. No appointment necessary.

A Doctor is Always Available
We are staffed with board-certified physicians who offer world-class, same-day care at all of our urgent care locations.

Experienced Providers You Can Trust
We're Miami-Dade's only urgent care network backed by an academic medical center, with doctors and experienced providers who care about your wellbeing.

Reasonable Rates
We accept most major insurance plans and offer competitive self-pay pricing options. Click here to learn more about the cost of our services and payment options.
Find an Urgent Care
Payment
Options
Accepted Insurance
To aid with your care, we accept most major insurance plans, which offer lower copays for urgent care, as opposed to ER visits.
Self-Pay Options
If you don't have insurance, that's OK. You'll pay reasonable rates based on the level of care needed. Our prices are competitive and comparable to other local providers.
VIEW ALL INSURANCES & pricing