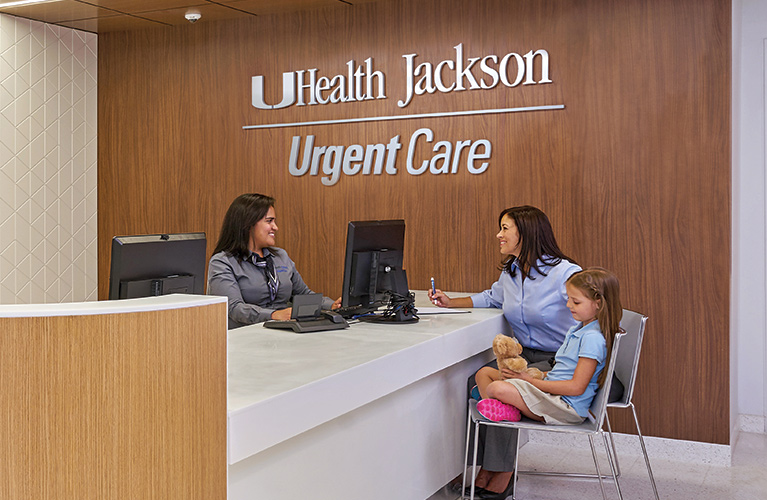 The first autism-friendly urgent care.
The first autism-friendly urgent care.
UHealth Jackson is Committed to Giving Everyone in our Community the Care They Need—and that Includes Those with Autism and Related Disabilities.
We know seeking medical treatment can be stressful and anxiety-inducing. For individuals with autism and related disabilities, the thought of seeing a doctor in an unfamiliar medical setting can be overwhelming. UHealth Jackson Urgent Care centers have partnered with University of Miami-Nova Southeastern University Center for Autism and Related Disabilities (UM-NSU CARD) to achieve their autism-friendly designation—the first in Florida. This designation means that our staff—at all five of our locations—have been specially trained and all of our centers have a specially-designated sensory-friendly exam room to give all patients the opportunity to experience healthcare in a safe and controlled environment.
The pediatric services offered at our UHealth Jackson Urgent Care centers are a part of UHealth Jackson Children's Care. To learn more about our services for children, visit ExpertKidsCare.org.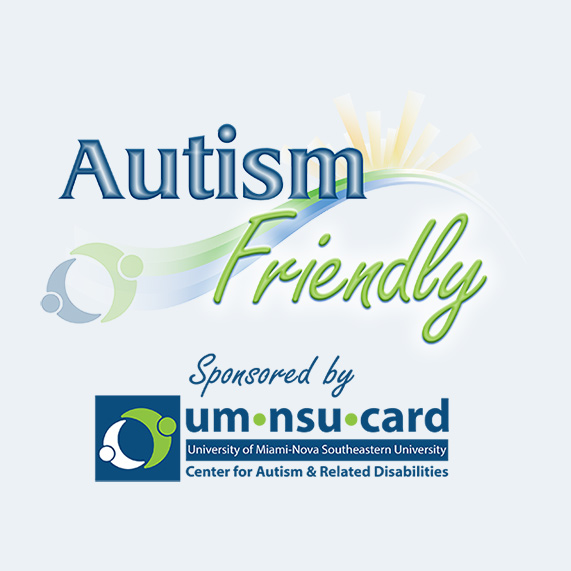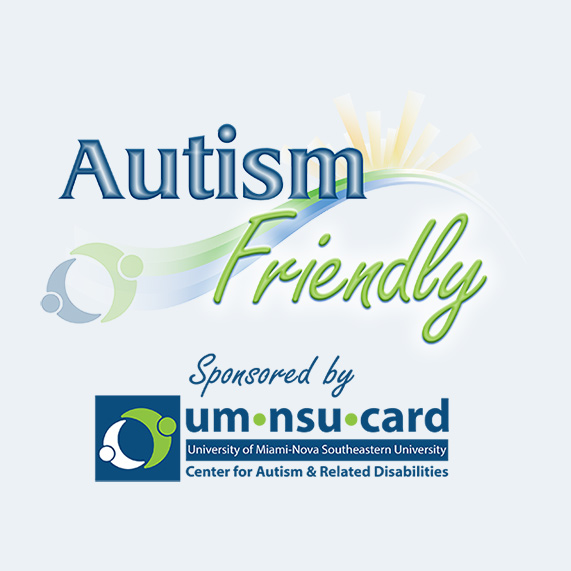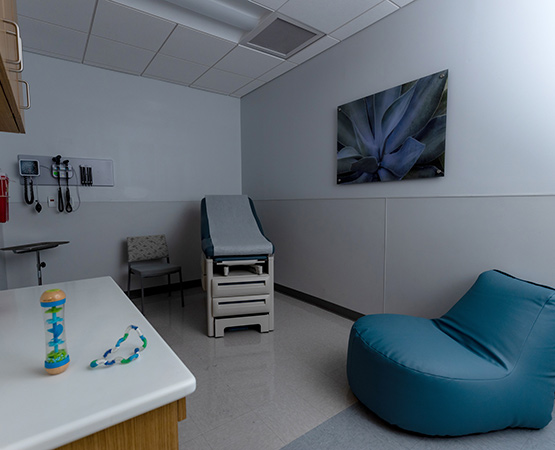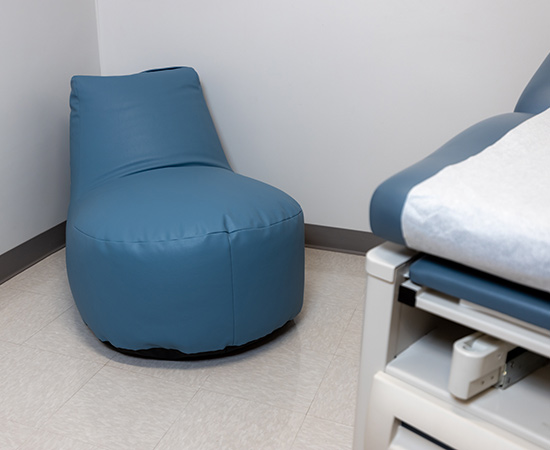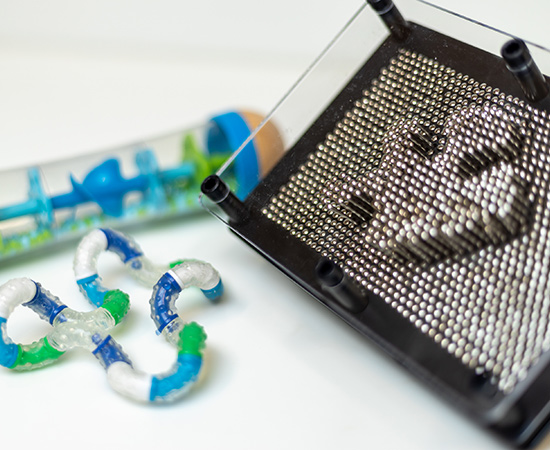 Find Comfort in our Sensory-Friendly Rooms
The sensory-friendly rooms at our urgent care centers are dedicated spaces where patients with cognitive and developmental disabilities, such as autism, can enjoy a calm and stimulating environment while receiving top-notch medical attention. With the help of UM-NSU CARD, UHealth Jackson's Urgent Care centers are now fully equipped with sensory areas where patients can find soft music, dimmed lights and even the comforting embrace of a bean-bag chair.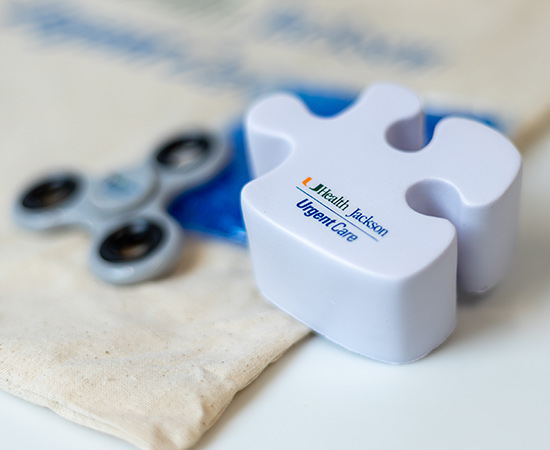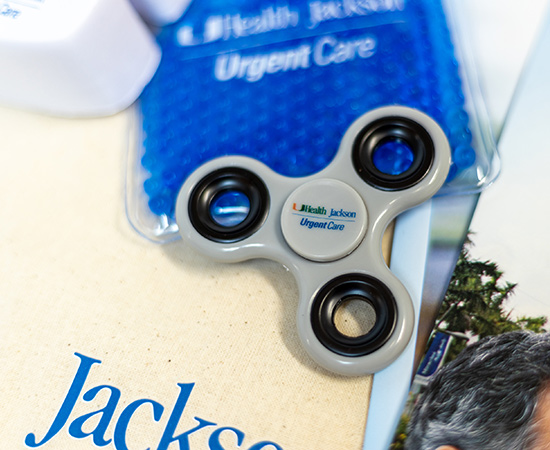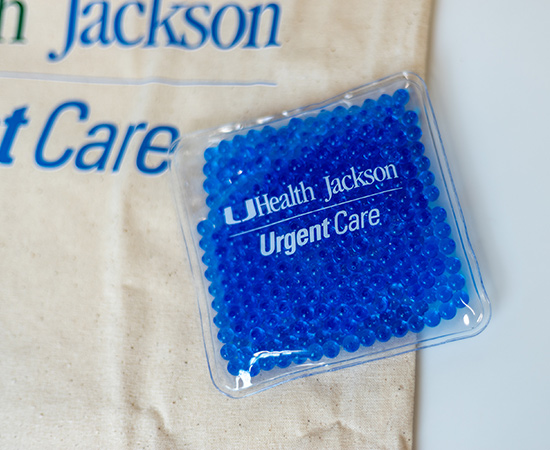 Take-Home Sensory Kits
During your visit, our urgent care centers will provide patients with a sensory kit to help ease the stress of their visit. Patients will be able to take these kits home.
These kits include:
Puzzle Piece Stress Reliever
Fidget Spinner
Gel Bead Pad
What to Expect
An illness or injury that requires urgent care can be unsettling for anyone. But our goal, with these newly-enhanced centers and our continued commitment to excellence, is to make the experience as pleasant as possible—for everyone on and off the spectrum.
We invite you to please call ahead when visiting our urgent care centers in order to best suit the needs of your loved one. Our team will assist you with a pre-visit check-in for patient information intake and inform you of best times to visit.
Remember to review "My Visit to UHealth Jackson Urgent Care" before visiting our centers.
Download PDF Prior to Your Visit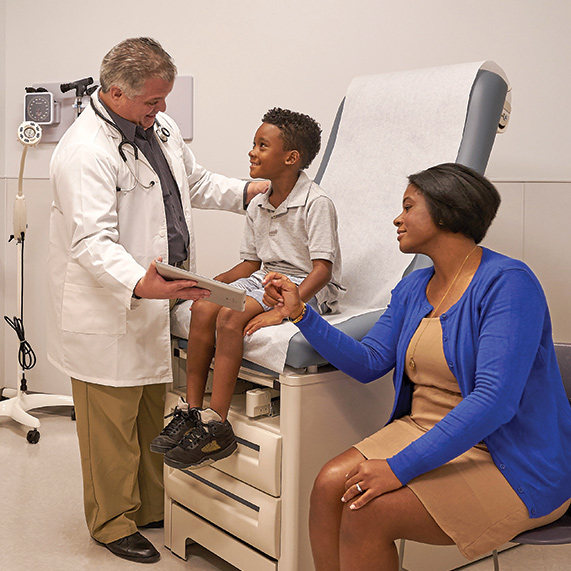 Convenient Care
Walk in to one of five easy-to-find locations—all with plenty of parking—and our teams will strive to have you in-and-out within an hour. No appointment necessary.

A Doctor is Always Available
We always have board-certified doctors from UHealth – University of Miami Health System on site at each of our centers to provide expert care when you need it.

Experienced Providers You Can Trust
We're Miami-Dade's only urgent care network backed by an academic medical center, with doctors and experienced providers who care about your wellbeing.

Reasonable Rates
We accept most major insurance plans and offer competitive self-pay pricing options. Click here to learn more about the cost of our services and payment options.
Find an Urgent Care
Payment
Options
Accepted Insurance
To aid with your care, we accept most major insurance plans, which offer lower copays for urgent care, as opposed to ER visits.
Self-Pay Options
If you don't have insurance, that's OK. You'll pay reasonable rates based on the level of care needed. Our prices are competitive and comparable to other local providers.
VIEW ALL INSURANCES & pricing