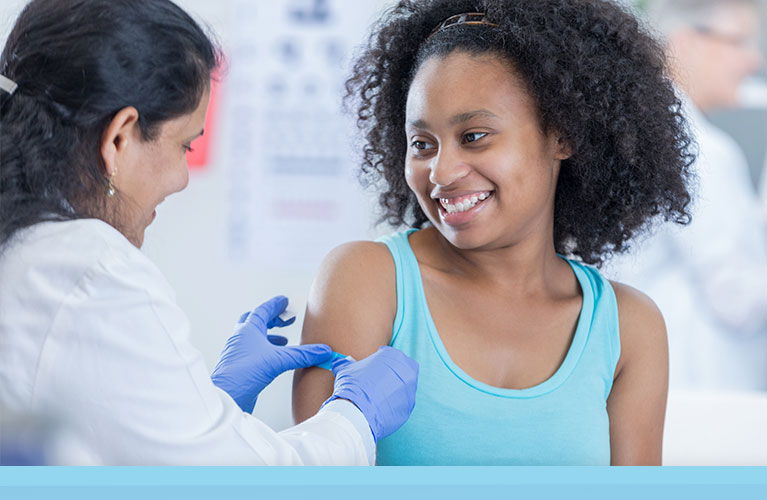 Need a flu shot? We've got you.
Need a flu shot? We've got you.
Flu Shots Available at Miami-Dade Walk-in Centers
The best way to protect yourself from the flu is to get a flu shot each year.
Our local UHealth Jackson Urgent Care centers in Miami-Dade County make it easy. You can walk in to the center nearest you and receive a flu shot—no appointment required, and often covered by most insurance plans at no cost.
Our urgent care centers in Country Walk, Cutler Bay, Doral, and Keystone Point are open 365 days a year from 8 a.m. to 8 p.m., and North Dade is open Monday through Saturday from 8 a.m. to 8 p.m., closed on Sunday. Flu season generally runs between October and March, and the earlier you receive the vaccine the better.
Since the flu virus and your immune system adapt and change, it's important to receive a flu shot every year.
Speak with a physician before having a flu shot if you:
Are allergic to eggs
Experienced an allergic reaction to a flu shot in the past
Are currently feeling ill or feverish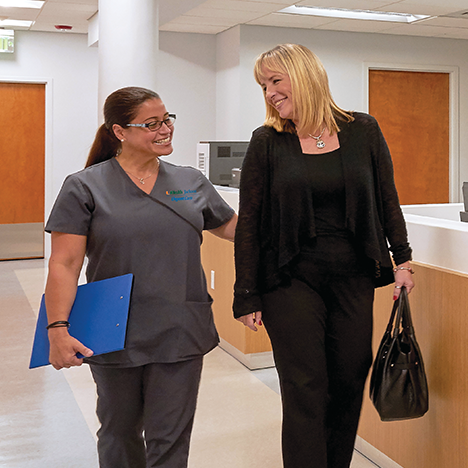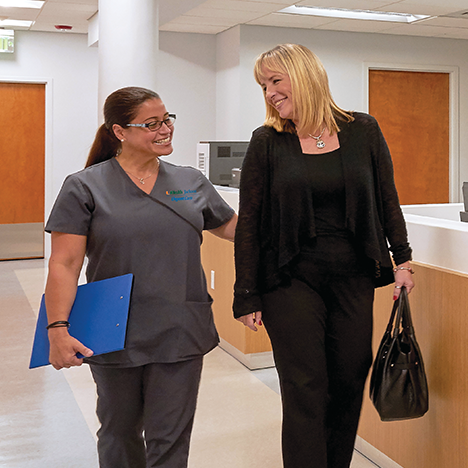 Do I need an appointment to receive a flu shot?
No, you can walk in to any UHealth Jackson Urgent Care center and receive a flu shot.
How long does a flu shot last?
Due to changes in your immune system and the influenza virus, it is recommended that you receive a flu shot each year.
When should I get my flu shot?
Flu season generally runs from October through March, so it's recommended to get it before the season starts, if possible.
How much does a flu shot cost?
If you have insurance, your flu shot may be covered by your insurance plan. You may have to pay a copay and/or a deductible. If you do not have insurance, please visit our pricing page for the current price of a standard flu shot (6 months old to 65 years old) and a high dose flu shot (66 years old +).

Convenient Care
Walk in to one of five easy-to-find locations—all with plenty of parking—and our teams will strive to have you in-and-out within an hour. No appointment necessary.

A Doctor is Always Available
We are staffed with board-certified physicians who offer world-class, same-day care at all of our urgent care locations.

Experienced Providers You Can Trust
We're Miami-Dade's only urgent care network backed by an academic medical center, with doctors and experienced providers who care about your wellbeing.

Reasonable Rates
We accept most major insurance plans and offer competitive self-pay pricing options. Click here to learn more about the cost of our services and payment options.
Find an Urgent Care
Payment
Options
Accepted Insurance
To aid with your care, we accept most major insurance plans, which offer lower copays for urgent care, as opposed to ER visits.
Self-Pay Options
If you don't have insurance, that's OK. You'll pay reasonable rates based on the level of care needed. Our prices are competitive and comparable to other local providers.
VIEW ALL INSURANCES & pricing